GTC Plus, a fabricator of a full series of precast building constituents, provides the best services from brainwave and design to installation.
A pioneering company in Lebanon in industrialized construction particles, GTC Plus products compete with the traditional ones by offering speed and quality at combative prices.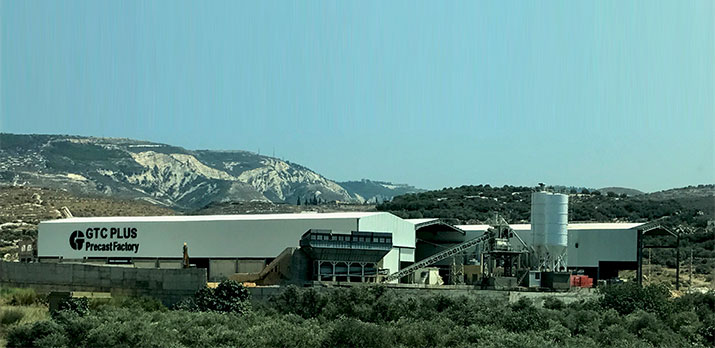 Prefabricating precast constituents has existed since the beginning of the twentieth century, so it isn't a new method. And it has prospered since then. Thus, if it is compared to other traditional construction methods, it has a lot of positive characteristics:
High capacity – enabling the realization of massive projects
High quality which makes factory-made products persistent
Less construction time
Independent of adverse weather conditions.
High quality supervision
It fulfills all the requirements that satisfy the client such as (choices for good architecture, healthy structure, fire resistant materials, less energy usage through the capacity of storing heat in the concrete mass, environmentally friendly way of building, with optimum use of materials, recycling of waste products, less noise etc…., and pragmatic solutions)
Our products have been designed to shorten building completion time and maximize utilization of floor space for investors and property developers.
Architects and engineers appreciate our innovative designs, high quality finishing and easy-to-maintain building applications.
In addition to faster completion time, contractor value off-site fabrication, cleaner job site, and independence from site labor.
Our products are environmentally friendly in terms of raw material consumption, site pollution and construction noise.





LOOKING FOR A QUALITY AND AFFORDABLE CONSTRUCTOR FOR YOUR

NEXT PROJECT?
GTC Plus, Chekka, Lebanon
info@gtcplus.com